Mihalski-Kosub Family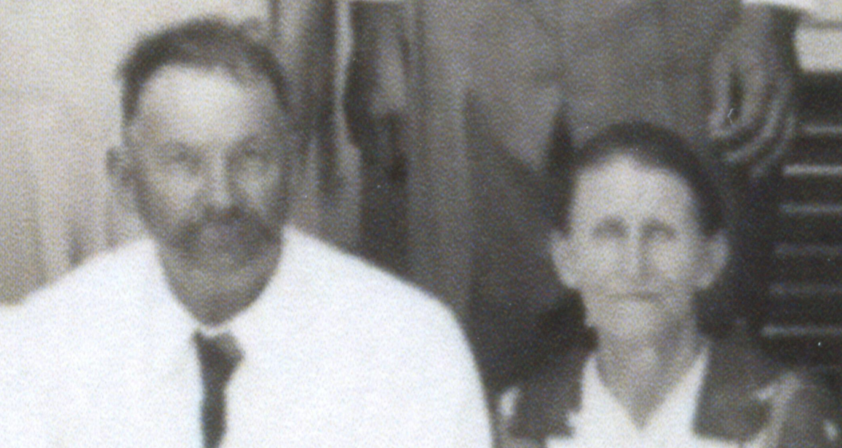 Alexander and Susan (Kosub) Mihalski, c.1930-1935
Susan Kosub and Alexander Mihalski were both part of the first generation of children born to people that immigrated to Texas from Silesia in about 1855. They were married in 1890 and together had eight children between 1893 and 1916. They both died in the mid 1950s and are buried in the cemetery of the Annunciation Catholic Church in St. Hedwig, Tx.
Susan was a child of Joseph Kosub and Victoria Skloss (surname spelling varies quite a bit). If you have read the section on the Kosub-Kokott family, you will recognize the Kosub family, as Joseph was the son of Franz Kosub (as was Thomas). This illustrates that this was a tight knit group. From what I can tell, most of the Skloss family must have settled farther south than St. Hedwig - namely in the area outside Panna Maria. This is conjecture, however, and needs to be verified. Susan has a reputation for being a happy, pleasant person, and this is reflected in the picture of her that follows. Susan (Susie) was known as a happy person, who enjoyed life. The picture that follows bears this out.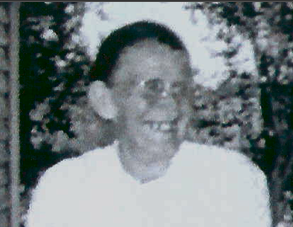 Alex Mihalski has a reputation for being considerably more stern. He was the son of Joseph Mihalski and Franciska Pierdolla, who were likely married in Silesia prior to traveling to Texas in about 1854. (See 1900 census.) According to the 1880 federal census, the family was involved in farming.
Following is a picture of their family (from the early 1930s?).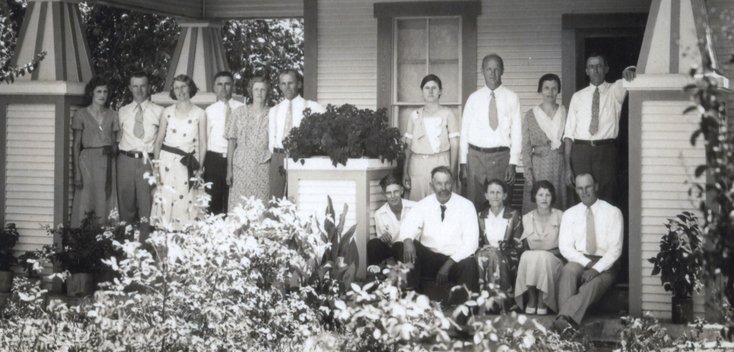 Legend: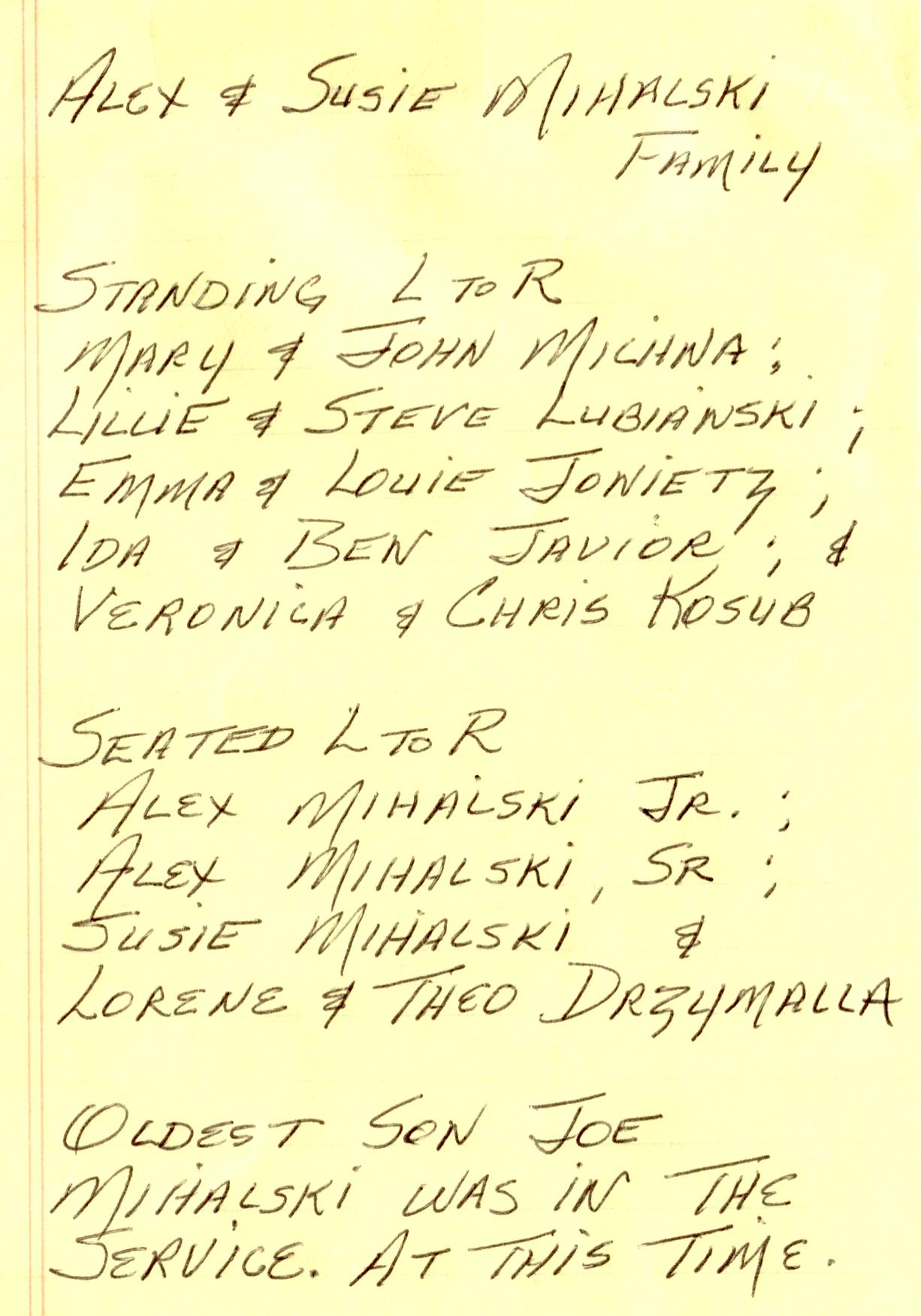 Supporting information includes a family group sheet, an ahnentafel report for each great grandparent, and a fan chart showing the pedigree for one of their children.
---
Backlinks:
281connections Wiki
281connections Wiki:About
281connections Wiki:Texas Families